Websummit is one of the largest tech conferences, and Digital StoryLab will sent three broadcast journalists and tech women to cover Websummit conference in Dublin via video, images, twitter and blog posts.
Digital StoryLab is looking forward to hear about:
Marketing for Next-generation consumers: Erik Johnson (FB/Instagram)
CrowdFunded: The Future for Movie Making
New media, new narrative: Ezra Cooperstein
The Future of Media: David Carr (The New York Times), Jim Bankoff (Vox Media) Henry Blodgett (Business Insider)
From 2 to 50,000 Google the story of Growth: Urs Holzle (Google) Murad Ahmed (Financial Times)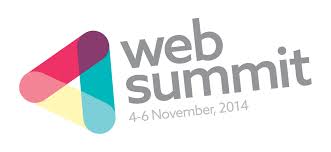 The other participants and presenters, we're going to meet are for example: marketing and content specialist Rob Newlan from Facebook, David Rowan from Wired and of course Bono from U2 who are in the Musician Elevation Partners.
Follow us on our facebook page and twitter about the conference content and experiences and networking.
On the right you can follow the conference live on the first day.