Du kan her se et udvalg af de film, som er blevet produceret på Digital StoryLabs workshops. Filmen bliver vist med ophavsmændenes accept og er alle produceret af deltagerne selv på en digital storytelling workshop.

Mit Sted – Fortællinger produceret af voksne om et sted og vendepunkt i deres liv

Samarbejde med Humlebæk Bibliotek 2011
I samarbejde med UngFredensborg og Fredensborg Bibliotekerne, har unge haft mulighed for at komme på workshop på biblioteket og produceret deres egne digitale fortællinger.

SikkerInternetDag 2010 i samarbejde med Medierådet for Børn og Unge
Denne historie er udarbejdet af Billie som sidder i Medierådets Ungdoms og Børnepanel for SikkerInternet. Filmene var en del af Sikkerinternetdag2010, og de unge distribuerede selv deres film ud i deres netværk på YouTube.
Følelser på Nettet

Facebooks mange ansigter

Brugerindsigt og Videodokumentation
I samarbejde med BUF har vi udarbejdet videoer om forebyggelse af sygefravær igennem bedre arbejdsmiljø.

Patientinddragelse til udvikling og videndeling – Patienternes Hus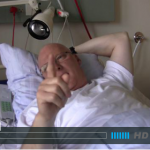 International Day of Sharing Lifestories 2009
TURKEY VS. GREECE VS. DENMARK
Denne historie er udarbejdet af to internationale studerende på 13 år, der lever i Danmark men som kommer fra henholdsvis Grækenland og Tyrkiet.
Historien blev produceret på The International Day of Sharing Lifestories i maj 2009.


SUF Silkeborg – Workshop 2009
TANKESTRØM
Kvinden bag denne personlige historie oplevede ofte at hendes tanker var et stort virvar og derfor havde hun brug for at samle alle disse tanker i billeder og musik.


NØRREBRO I MINE ØJNE, I MIN SJÆL
Denne historie blev produceret i forbindelse med projektet ´Nørrebro i mine øjne – Nørrebro i min sjæl´, hvor unge musikere fra Nørrebro producerede deres egen musik. De går til dagligt i BazarMusicShop og pigen her har selv lavet beat, tekst til hendes personlige opfattelse af Nørrebro.

Landskrona Workshop November 2009. Musiken: Från Fristad til Frihet
 
CORPORATE PERSONAL STORYTELLING
Jazzmontør er en virksomhed i Norge som har udarbejdet denne digitale historie som en del af deres branding. På workshoppen i København brugte de processen til at finde deres kerneværdier og unikke ydelser for virksomheden.
This digital story was made by a young boy living in Oakland, California

Landskrona Workshop – Historien handler om historie og kulturbevaring igennem familieminder. Filmen er dedikeret til hendes familie som en metode til at bevare minder fra fortiden